As the third topic in our "green" series, let's talk about how to creatively decorate any event in an eco-friendly way.  This often means multi-purposing your decor in fun and practical ways!
Consider using edible centerpieces. Food is beautiful! Set hors d'oeuvres directly on cocktail tables, and decorate dinner tables with a variety of desserts. Think about incorporating other practicalities into the centerpiece or place setting as well, like party favors or table numbers. We enjoyed a past event where the living arrangement on the table was prized to the person sitting in the "winning" chair. And at a fall festival pictured below, participants were invited to take a pumpkin or a mum home with them.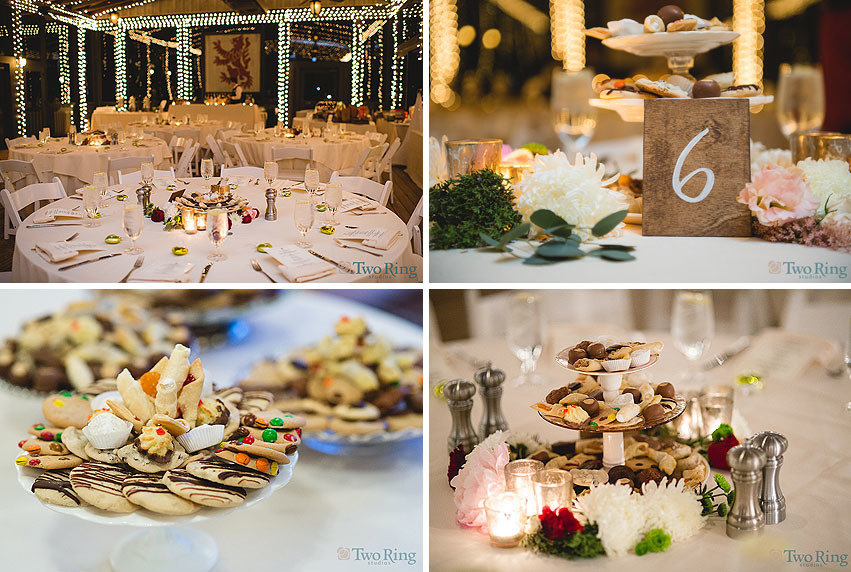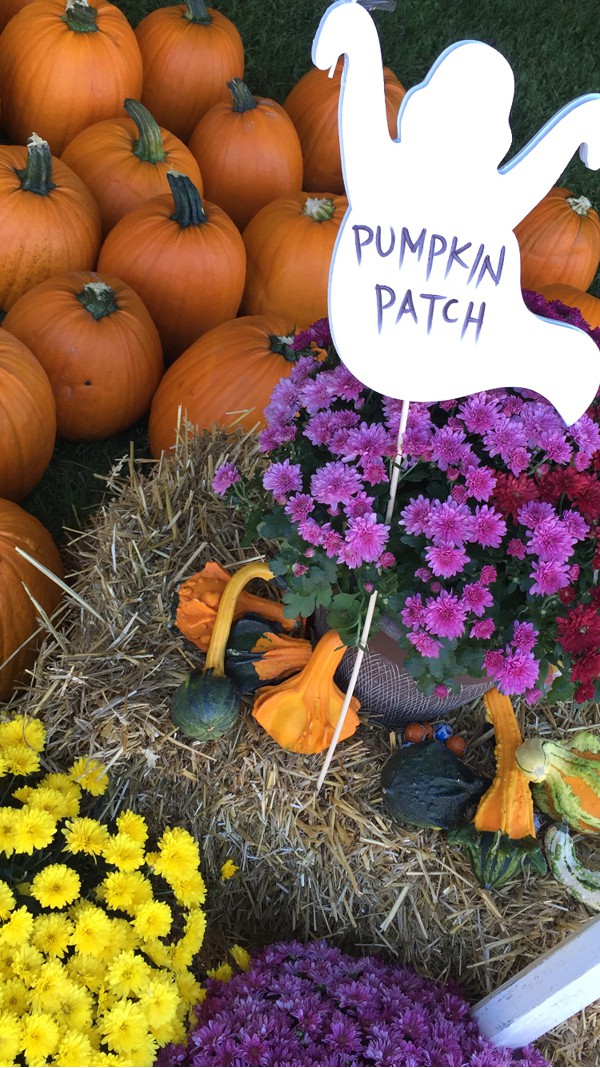 The options are widespread when it comes to events that call for place cards and signage.  Mother Earth provides materials in a variety of colors suitable for taking on your penmanship skills.  Wood slices, small branches, natural fiber paper, large nuts, river rocks, thick skinned fruits and veggies, and all shapes and sizes of leaves name just a few of the options available.  And, if these natural elements don't blend well with your theme, many traditional party and event materials today can be sourced from an eco-minded manufacturer.
If you want to send guests home with a token of your appreciation for attending your event, why not make it "green?" There's no better way to give back to the earth than providing seeds, bulbs or trees for planting. They can even be tagged with your company logo or event name using biodegradable paper.
Taking another perspective on reducing consumption, think about two-for-ones. At a recent event we attended, milkshakes were served in personalized beverage containers that also became the guests' party favor. Consider making giveaways like these re-usable throughout your event by tagging them with individual names.  Tags, markers or chalk can be used so that coffee cups or pint glasses can be taken back to the beverage station for refills!
If planning a wedding and considering your exit plan, brainstorm an eco-friendly exit strategy, like opting for natural elements to be tossed.  Beautifully colored potpourri and dried blue lavender are great aromatic options. You can also make confetti out of green or multi-colored leaves by using a hole punch.
Use the season and location of your event as a starting place to plan out decor.  This strategy will ease the sourcing and logistics of gathering all of your design elements, and can be really cost effective as well.  Happy decorating!